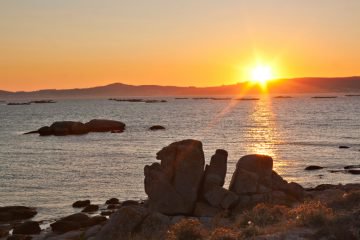 Britons have started buying property abroad again as the cost of living remains low in the UK. The highest proportion of foreign property purchasers in Spain is British.
Of all homes sold in Spain in the first half of this year, foreign buyers bought 12.7%. The Spanish equivalent of the Land Registry, the Colegio de Regisradores, reports that 19.8% of all foreign purchases in the first six months of 2015 were by Britons.
Currently, 750,000 British people officially live in Spain, with the most popular areas to buy property being the Balearic Islands and the Canary Islands, followed by Murcia, Andalusia and Catalunia.
Spain was badly affected by the global economic crash, causing house prices to drop substantially.
Alongside a pleasant climate, relaxed lifestyle and attractive coastline, Spain has become a popular place for Brits to buy property.
Additionally, the UK's spiraling housing costs are another motive to moving abroad. In London, the average house price is a huge £513,000, according to the Office for National Statistics (ONS). This is almost 40% above the peak recorded before the financial crisis.
Brits aged 55-64-years-old are the most likely to buy abroad, at 43%, followed by those aged 45-54 at 31%.
Although most buyers move to Spain for a bit of sun and low prices, Brits are also purchasing luxury property in foreign countries. According to leading overseas property broker, Tranio.com, they are often the ones buying homes worth €800,000 and over.
Also, 90% of Spanish housing priced over €1m is bought by foreign buyers, according to Spanish Property Insight.
Property data reveals that 16.7% of registered homes in Spain belong to UK citizens, with the French following at 10.3% and the Russians at 7.5%.