There was a substantial rise in the number of home-buyers using cash in order to purchase property in the last year.
In fact, according to the Intermediary Mortgage Lenders Association (IMLA), mortgage lending made its smallest contribution to the financing of property acquisitions since well before the recession.
Falls
The overall percentage of mortgage funds used by buyers fell to 58.2% in the last year- substantially lower than the 76% recorded in 2006. In addition, this was lower than the 65% seen at the onset of the recession in 2008.
This means that the percentage of money spent on residential property in 2016 hit a post-recession high of 41.8%-up from 40.1% one year ago.
In total, £109bn of cash was put into purchases of residential property during the last year- a rise of 12% compared to 2015 and 57% greater than in 2013. This figure significantly outpaced the growth of mortgage lending during the respective corresponding periods.
What's more, IMLA's figures indicate that the total value of residential property purchases in Britain hit £261bn during 2016. £152bn of this was provided by mortgage finance.
Supply
Peter Williams, executive director of IMLA, said: 'The shift towards cash is partly a consequence of trying to manage housing demand by restricting mortgage supply, with Financial Policy Committee (FPC) actions in 2014 quickly layered on top of the Mortgage Market Review (MMR) affordability rules.'[1]
Continuing, Williams said that he believes existing restrictions on mortgage lending are 'over-zealous.'
'The recent housing white paper was a missed opportunity to take strong action on housing supply, and we must hope that the upcoming election manifestos will be used as an opportunity to put that right. For all the focus on the UK's international standing, Brexit mustn't blind the next government from problems brewing on its own doorstep which will drive an increasingly bigger wedge between different elements of society and block those without family financiers from having access to home ownership,' he concluded.[1]
[1] https://www.propertyinvestortoday.co.uk/breaking-news/2017/5/rise-in-cash-buyers-due-to-over-zealous-lending-rules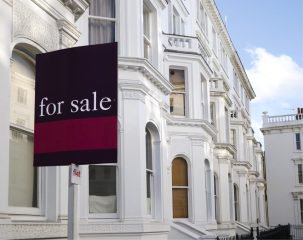 Cash buyers at record high
New figures released today have indicated that property cash buyers in the UK are currently at a record high. According …