It's unlikely that many of us will find our dream home in the private rental sector, but that doesn't mean we can't fall in love with a rental property.
If you don't own a house, you don't have free reign to decorate the place exactly as you'd like it and you'll probably be moving on at some point in the near-ish future. So what can you do to give your rental property a personal touch?
Bring your things
First thing's first, bring all of your furniture and ornaments with you. You may not think a vintage armchair will fit in in a modern flat, but having your favourite things around you will inject your personality into any property. Don't buy new things simply to suit the place you're renting – your home should reflect you. Being surrounded with some special possessions will help you feel more comfortable in a new environment.
Display your memories
Putting things up in your home isn't restricted to hanging a few photos on the walls… Print out some special pictures of family and friends and buy new frames to display your loved ones. Do you have any cute cards that you've been sent recently? Put these out to cheer you up when you need it. And don't leave keepsakes hidden away – any reminders of holidays you've been on or special occasions will keep a smile on your face.
Accessorise
You probably won't be able to change the fixtures and fittings in your rental property, but don't let this stop you; think about what you can alter. Choose a theme for each area of the home and find new items that will make the place feel like it's been freshly decorated – this could be a new set of towels for the bathroom or some pretty candles to transform the atmosphere.
Make the most of the space
Your furniture will make all the difference in rental accommodation – they're usually decorated with neutral colours, so some standout items will add interest and difference. Remember to consider the size of the rooms and choose appropriately sized pieces; you don't want to feel crammed in if your furniture is too big. Making the most of the space you have will create a clear, calm feel throughout the property.
Don't get in trouble
Fancy making a photo wall but don't want to get in trouble with your landlord? You need to get your hands on Command Strips – they affix pretty much anything to the wall and don't leave any residue when you leave the property. Perfect for tenants!
If you're living in a private rental property, follow these tips to create a home you can really fall in love with.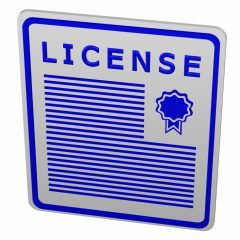 Just 2% of Landlord Licenses Issued in Liverpool
Liverpool City Council has issued just 2% of license applications since it launched its compulsory landlord licensing scheme in April …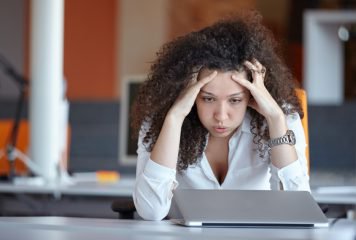 One in Five Tenants Struggle to Pay the Rent
New research has revealed that millions of workers are struggling to cope with living costs due to spiralling rent prices. …